We are already into the middle of summer and I can't believe it! June was a BLAST! Between a wedding, babysitting spending time with family and friends June really was a great month. I also got to try out some new products from some brands I have been wanting to try & some products I know and love. Let's just jump right into my sidekicks from June!
First off: masks- It is summer time which means hot weather, sweaty face and more clogged pores- at least for me. I get to oily in the summer time from all the extra sweat and it is nasty and I haven't found many products that help…. until now! I tried Lush for the very first time and since that moment I have fallen in love. I tired out one of the masks that are made of all natural ingredients and stays in the fridge. First major plus- I knew and could say every ingredient on the list which also meant it wasn't going it irritate my skin. This was also more of a clay mask so it helped draw out a lot of the extra oil in my skin. The mask I tried was Cosmetic Warrior and it was meant to help with basically adult acne issues. I am definitely going back and getting this again!
The only thing that was different to get used to was A- the smell was pretty earthy due to the garlic, but once I got a decent amount on my face I got used to it. And B. because it is all natural ingredients it has to stay in the fridge and it is only good for like 7 (ish) days.
The other product I have been using to help keep the oily skin at bay is Oil Absorbing Sheets. These little guys fit right into any bag or pocket and are supper handy to take off any surface oil. I was really surprised how much my forehead has, and it was really nasty the first few times. These sheets are really thin and when they are absorbing the oil they turn translucent to show you the oil it picked up. Sometimes I am finding myself going through 2-4 sheets (they are also really small). These have been super helpful especially on busy days when I am all over the place.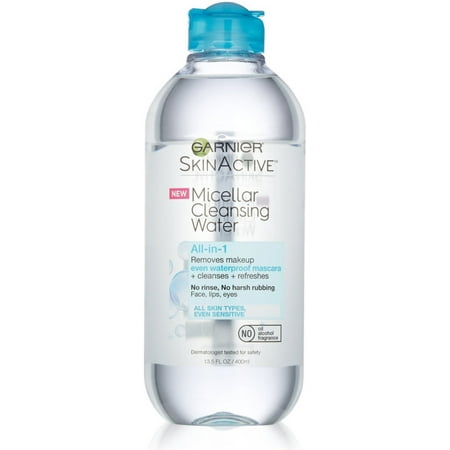 Make- Up removers are always hit or miss for me. I love waterproof mascara and eyeliner but it is just a pain (and sometimes painful) to get off at the end of the day. Some leave my eyes feeling oily and just nasty. Some just irritate my skin and don't take off any of the make up. I tried the Garnier SkinActive Micellar Cleansing Water & was definitely impressed. Not only did it take off my toughest of make-up, but it also removed dirt from my face AFTER I had already used a face wash. Nasty right? I have also used this in a pinch when I need to clean makeup brushes too!
Summer sun tends to dry out my skin so I have to do everything I can to keep it moisturized. I have been loving this shower body wash from Method Pure Naked. It is some of the softest body wash I have ever used & I can feel my skin just drinking it up! It also leaves my skin smelling great without leaving a film or residue.
I have been getting tons of fun things from Poshmark but my absolute favorite are these kitten wedges. I have worn these for 12 hours with no blisters, no irritation and no sore calves. I love them so much I bought a second pair but blue and white stripes!
What have been your sidekicks so far this summer? Did any of yours make my list? I'd love to hear what made it on your list!