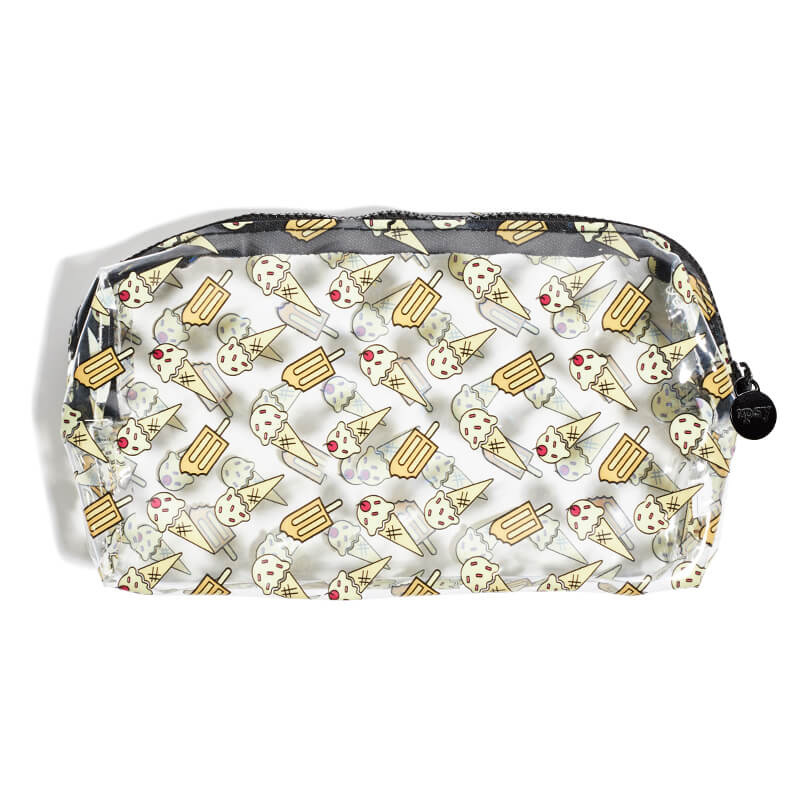 Happy May! I just got my sneak peek of my Ipsy May bag and I wanted to share my bag with you.  Honestly I am not supper excited about the bag- I think it is one of my least favorite bags they have done. It's a cute idea and perfect theme for summer but just not my style, and one I will not use.
Getting into the products themselves- this month is bittersweet.. some products I am happy with, others meh not so much.
I am excited about the eyeliner and the nail polish. I have been wanting to try Pixi products for some time and I love the shade of nail polish.
The remaining 3 I am not as excited for. The eyeshadow palette could be cool if it is a decent size. I am not a huge lipstick wearer but depending on the shade and how it feels I'm not sure if I will use it. And the hair treatment, like any other hair product, it will depend on if I am allergic to it or not!
I am anxious to get my bag and see these products in person! I hope I do end up liking them all!
What did you get in your Ipsy bag? Any of the same products?